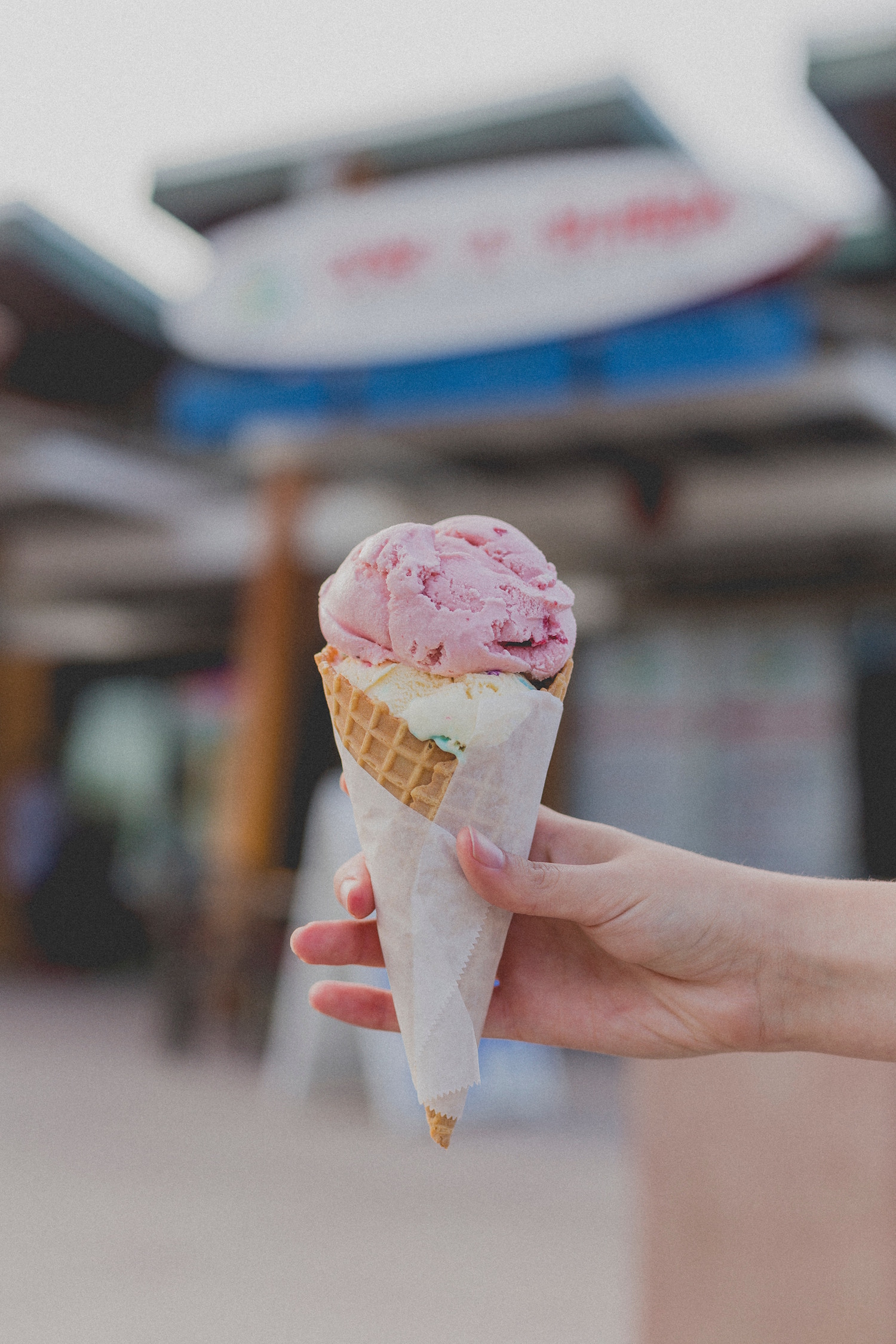 Good and Bad Don't Apply to Eating
Karen R. Koenig, M.Ed., LCSW
Sometimes we can't help overhearing conversations, especially when someone is talking really loudly on their cell phone, as if they're alone in the room. That happened to me recently, and I was dumbstruck over what I was hearing. A man was telling someone about an upcoming doctor's appointment and this is what I heard: "My doctor is going to be really mad at me because I've been really bad. I'm eating all the wrong things when I promised him I'd be good. Man, have I been bad."
If I hadn't seen that this speaker was a middle-age guy, I would have sworn I was listening to a child between 6 and 12. That's the age when we're often preoccupied with wishing to be good and fearing being bad. That's the age when we don't have a huge vocabulary and use words like "good" and "bad" because we don't have better, more appropriate words readily available in our vocabulary.
At the same time as I felt sorry for this man who truly sounded fearful of what his doctor might say to him about his "bad" eating, I had several other thoughts and feelings as well. Why is this man so worried about what his doctor will think of him rather than feel disappointed in himself that he wasn't eating more healthfully? Would his doctor actually use the word "bad," as if he was talking to a kid misbehaving? If this man promised his doctor that he'd be "good," what was the purpose of such a promise? And what did the doctor say to his patient promising something?
Two intense feelings overshadowed all my others. I was angry that we're still stuck in this good/bad food mentality which makes us feel and sound like children and gets us nowhere in feeding ourselves more nutritiously and intuitively. And, I was frightened that maybe doctors were fostering these beliefs and making a moral judgment on someone's eating by implying goodness or badness. I couldn't imagine doctors actually telling patients that they're "good" or "bad," but maybe I'm out of touch.
I will keep repeating this message as long as I continue to hear these words applied to eating: Good and bad are moral terms. Eating a salad doesn't make you good and eating cheesecake and Fritos doesn't make you bad. How and what you feed yourself doesn't make you more or less of a valuable person and says nothing about your integrity or ethics. Honesty, bravery, fair-mindedness, and loyalty are aspects of morality. Feeding yourself is a self-care and nutritional issue and, though you may treat yourself well or poorly, even that doesn't make you a good or bad person.
So, could all of you who are reading this please take a pledge, on your own behalf and for the benefit of others, to avoid applying these words to your eating or fitness behaviors? And, if a health care provider uses them to describe you or your behavior based on your efforts in these arenas, please give them this blog to read and tell them about my new book, "Helping Patients Outsmart Overeating: Psychological Strategies for Doctors and Health Care Providers."
Karen R. Koenig, M.Ed., LCSW, is an international, award-winning author of seven books on eating, weight and body image, a psychotherapist with 30 years of experience, a health educator, and a popular blogger. Her expertise is in eating psychology and helping over-eaters and binge-eaters improve their self-care and become "normal" eaters. She lives and practices in Sarasota, Florida.
Visit her website